Experience 8 Cheeses, 4 Wines, & 5 Recipes with cheeses expertly paired and presented by World Cheese Judge Michael Landis with menu demonstrations by the Aprons Chefs.
Michael is an American Cheese Society Certified Cheese Professional along with being a Court of Master Sommelier.
We will begin with an elegant Artisan Cheese board with 5 cheeses, each paired up with perfect accompaniment to enjoy with the Antinori Santa Cristina Rosso.
Next up is a mixed green salad with Beemster Classic 18-month aged Gouda with Vinaigrette paired with the Antinori Santa Cristina Pinot Grigio.
For the main entrée, Medallions of Beef Tenderloin with Cabernet Roasted Shallot jus, baked Cavatappi pasta with BelGioioso Mozzarella, Asiago, Parmesan & Prosciutto with Panko and Roth Organic Sharp Cheddar and roasted Asparagus that we will enjoy with the Intrinsic Cabernet Sauvignon.
We will close the evening with the Chavrie Goat Cheese Soufflé paired with the Chateau Ste Michelle Columbia Valley Riesling.
Menu:
Cheeseboard
Mixed Green Salad with Beemster Gouda and Vinaigrette
Mozzarella, Asiago, Parmesan & Prosciutto Baked Cavatappi
Pan Seared Beef Tenderloin with Panko & Cheddar Roasted Asparagus & Roasted Shallot Jus
Chavrie Goat Cheese Souffle
What to expect
This is a demonstration-style cooking class. Sit back, relax, and let our chefs do the cooking. Enjoy all of our delicious menu items and ask questions as we walk you through each recipe.
About the chef / instructor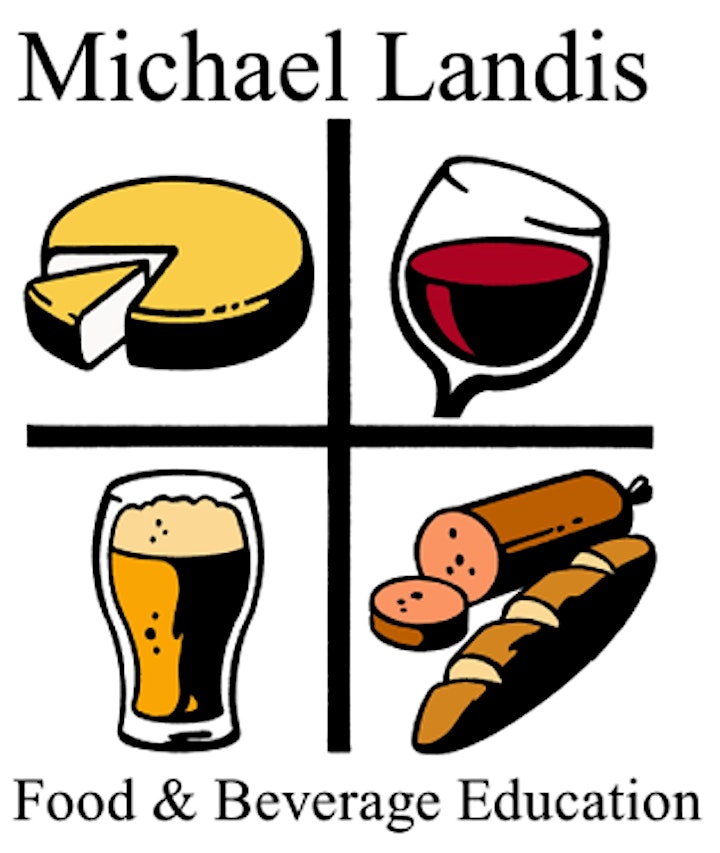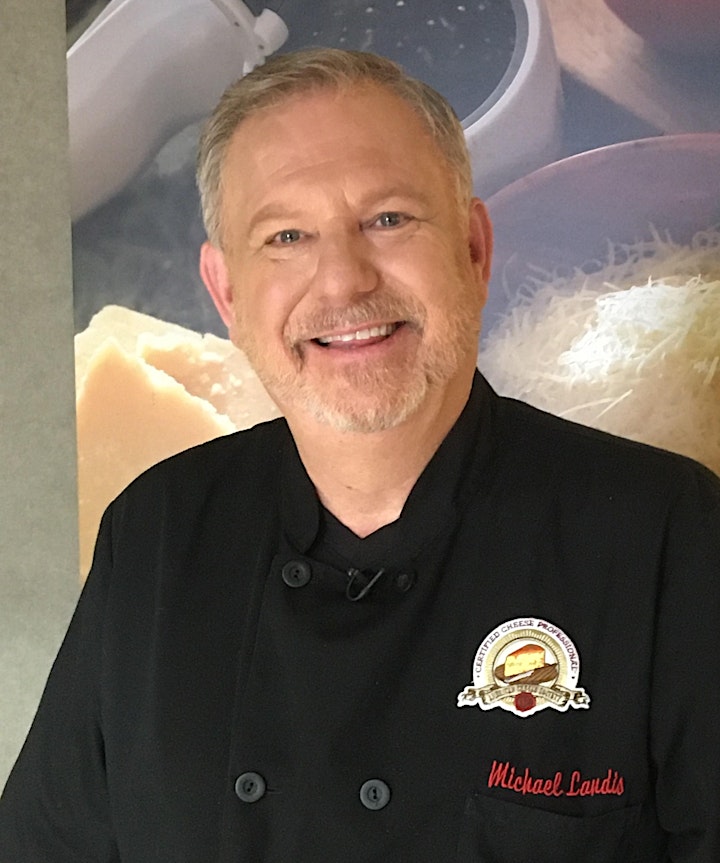 Michael Landis conducts cheese seminars around the United States, Canada and the United Kingdom, along with pairings of wine, beer and chocolates with Artisan cheeses. Michael has been teaching at the Aprons Cooking Schools since 2001 and thoroughly enjoys working with the Aprons Chefs!
Michael is one of the first to become an American Cheese Society Certified Cheese Professional in 2012, one of the highest obtainable professional certifications that one can earn in the cheese industry and in 2013 he earned the title of CCP Trainer. In 2011, he was inducted into the Guilde Internationale des Fromagers in Washington, DC for his passion for sharing and educating the world of cheeses. Since 2010, Michael has participated as a World Cheese Judge at the World Cheese Awards, Global Cheese Awards, Good Foods Awards and the International Cheese Awards. Michael has conducted beer, wine, food and cheese pairing seminars at the Great American Beer Festival, American Cheese Society Conferences, Craft Brewers Conference, the California Artisan Cheese Festival and many others over the past few years. He is also a Judge at the Cheesemongers Invitational in New York City that brings together the best Cheesemongers from around the World to compete to be the best Cheesemonger in the world.
Most recently, Michael joined the world's most talented chefs, culinary influencers and wine and spirit experts at The Ritz-Carlton, Grand Cayman for the 11th annual Cayman Cookout. The event, hosted by acclaimed chef Eric Ripert, was an interactive celebration and offering an exciting agenda featuring José Andrés, Emeril Lagasse and other world renowned chefs, where Michael conducted 4 educational pairing events throughout the event. He is regularly featured on CBS morning shows and also an award winning brewer, winning a Gold Medal at the Great American Beer Festival for a Collaborative Black Lager with Six Ten Brewing, Mischievous Black Lager, along with several other beers for a total of 4 medals.
Other details
Reservations are on a first-come, first-served basis. Cancellations must be made 72 hours in advance of the class for a refund. Full payment for all classes is required at time of registration. Price includes recipes, demonstration, and samples of the food prepared. Wine is provided at most evening classes. You must be 21 years of age or older to drink alcoholic beverages. Drink responsibly. Publix may cancel classes not meeting enrollment standards, in which case any payment remitted will be refunded. Publix reserves the right to change recipes or substitute instructors for any reason.
Aprons Cooking School facilities may contain food allergens including milk, eggs, shellfish, tree nuts, peanuts, wheat, and soy. Cross contamination may occur among food products. Please do not attend Cooking School class(es) if you or your guests have, or have been exposed to, any communicable diseases including cold, flu, etc.